The Manufacturer's Dilemma
By Geoffrey Moore,

Jun 20, 2017
Waking up to a World in which the Customer is King
There is a lot of serious talk in America these days about improving the state of our manufacturing sector. Smart products, Internet of things, robotics, predictive maintenance—all great stuff. But none of it addresses the most fundamental challenge facing the sector: how to deal with a demand/supply inversion which has made the customer king.
By way of background, for the entirety of the 19th and 20th centuries, in virtually every sector of the manufacturing economy, demand exceeded supply, typically by a very great margin. Under such conditions, it made sense to separate the supply chain from the go-to-market value chain in order to focus capital on its greatest source of return—namely, reducing the cost and increasing the supply of goods to open new markets and drive economic growth.
In the latter part of the 20th century these efforts were dramatically accelerated by a whole series of technological advances, including programmable work cells, ERP and shop floor control systems, statistical quality control, robotics, outsourcing, and Internet-enabled global commerce. Every one of these innovations increased the available supply of goods at increasingly attractive prices. Finally, at the beginning of this century, a parallel development, the rise of the "sharing" and "as-a-service" economies increased the effective supply even more. Now consumers could buy rides instead of a car, rent the runway instead of buying the dress, and shop globally where supply never runs out instead of locally where it still often does.
The ultimate consequence of all this is as simple as it is devastating: product is no longer king. Supply is not the scarce ingredient in the economic equation any longer. Now it is demand. And that means the customer is king.
Unfortunately, manufacturers who grew to power under the traditional value chain system, the one that separates production from go-to-market, have little to no access to their end-user customers. They are separated from them by an ecosystem of OEMs, distributors, retailers, systems integrators, value-added resellers, all of whom jealously guard their customer relationships as well as the data those relationships generate. In the past, when product was king, this actually represented a fair balance of power, so lacking these relationships didn't really matter. Now it does.
A handful of manufacturers responding to this new reality have actually converted it into an opportunity to develop exceptional competitive advantage. Apple is one shining example. By taking control of its Go-to-Market end to end—sales through the Apple stores and its online marketplaces, service via online updating direct to the device, and marketing through extraordinary branding and advertising, it has leap-frogged over the entire consumer electronics ecosystem to build the world's most highly valued franchise. Tesla is following the same playbook to disrupt the automotive sector, as are next-generation unicorns like Warby Parker and Blue Apron.
But companies like these are the exceptions, not the rule. Most manufacturers are still rolling out digital systems of engagement to give the customer mobile and cloud access to them. This is an important first step although by itself it does not materially impact their access to the customer. Additionally, many manufacturers have deployed Customer Relationship Management software, so management can be forgiven for thinking it already has a leg up on this challenge. Unfortunately, however, when you peel back the covers on their CRM systems, what you find is a sales productivity application focused on opportunity management, a customer service application focused on call center productivity and case management, and a marketing application focused on campaign management. In other words, all our "customer applications" are really about making ourselves more efficient, with actual customers getting squeezed in wherever convenient.
So how can a midsize manufacturer "break on through to the other side" as The Doors used to sing? Their best bet is to take a page out of the SaaS vendors' playbook and deploy a customer success function. This is a proactive form of customer outreach that leverages the service application of a CRM suite interfaced with whatever systems of engagement are in place. The purpose of the function is to find out what specifically customers are doing with your product, how they are getting along, and what input they might have to make future releases better. Of course, if they are not having success with your product, then they will welcome the chance to tell you all about it, and you are going to want to listen.
Customer success managers, the people you empower to drive the customer success system, need both technical knowledge about your products, domain expertise about the customer's use cases, and a consultative demeanor that is both curious and committed to helping. Product managers can be effective here if they can subordinate their passion for their product's features and listen instead to what the customer is actually experiencing. Salespeople who are better at opening than closing can also be good here, as can consultative services professionals who no longer want to travel. Everyone needs to work on a collaborative platform so that the team as a whole can learn from every customer contact. Needless to say, all this goes well beyond any scriptable interactions that can be outsourced to third parties.
These are the behaviors that build genuine customer relationships. In the prior era when demand exceeded supply, customer success was the customer's problem, not yours. All you had to do was build a good product and stand behind it. But that era is passing. Now you have to engage with your customer around the use cases that drove them to purchase from you in the first place; you need to supplement your products with services that are tailored to those use cases; and you need to stay in touch to make sure that the value you are putting in is actually getting realized at the other end.
The good news here is that when manufacturers do commit to customer success, and demonstrate it through systems of engagement that involve the customer in a direct dialog, then the customers reciprocate. They are more loyal to your brand. They are more willing to engage with you directly. They are less willing for channel partners to disintermediate their relationship with you. Because they can see that you want them to succeed, they in turn want you to succeed as well. This is what manufacturing customer relationships need to look like in the Age of the Customer. The key question for you right now is, where is your enterprise on this journey?
That's what I think. What do you think?
This article was originally published on LinkedIn Pulse
About the author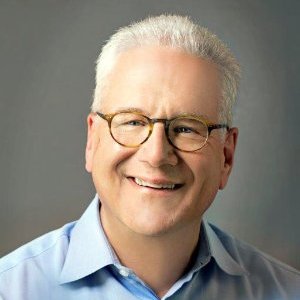 Geoffrey Moore is an author, speaker, and advisor who splits his consulting time between start-up companies in the Mohr Davidow portfolio and established high-tech enterprises, most recently including Salesforce, Microsoft, Intel, Box, Aruba, Cognizant, and Rackspace.
Moore's life's work has focused on the market dynamics surrounding disruptive innovations. His first book, Crossing the Chasm, focuses on the challenges start-up companies transitioning from early adopting to mainstream customers. It has sold more than a million copies, and its third edition has been revised such that the majority of its examples and case studies reference companies come to prominence from the past decade. Moore's most recent work, Escape Velocity, addresses the challenge large enterprises face when they seek to add a new line of business to their established portfolio. It has been the basis of much of his recent consulting. Irish by heritage, Moore has yet to meet a microphone he didn't like and gives between 50 and 80 speeches a year. One theme that has received a lot of attention recently is the transition in enterprise IT investment focus from Systems of Record to Systems of Engagement. This is driving the deployment of a new cloud infrastructure to complement the legacy client-server stack, creating massive markets for a next generation of tech industry leaders.
Moore has a bachelors in American literature from Stanford University and a PhD in English literature from the University of Washington. After teaching English for four years at Olivet College, he came back to the Bay Area with his wife and family and began a career in high tech as a training specialist. Over time he transitioned first into sales and then into marketing, finally finding his niche in marketing consulting, working first at Regis McKenna Inc, then with the three firms he helped found: The Chasm Group, Chasm Institute, and TCG Advisors. Today he is chairman emeritus of all three.
---
Tags
Accelerate your organization's journey to analytics maturity
Get the data sheet to learn how the Research & Advisory Network advances analytics capabilities and improves performance.