Portland 2019 Analytics Symposium Video: Kira Barclay & Liz Conzo
By Liz Conzo, Kira Barclay,

Apr 17, 2019
Building The Analytics Factory at Deere
Kira Barclay – Director of Analytics, John Deere Financial Liz Conzo – Analytics Leader, John Deere
As a 180-year-old company with 65,000 employees in 30 countries, Deere is the stark opposite of a digital native. Incorporating analytics into different parts of the company has required significant transformation on both the technical and people sides. But all changes have been grounded in the company's foundational values.
Transformation has required partnerships between the analytics function and other stakeholders, including IT, manufacturing, sales, legal, and more. Partnerships and flexibility have been necessary in reworking traditional processes to become faster and more iterative, and in revising governance and decision making.
Important changes have included creation of a "catalyst" role to sit between the data scientists and a specific function, such as sales. The catalysts translate, provide domain expertise and real-world knowledge, help develop value-added analytics initiatives, and help sell analytical ideas across the organization. Another change is to encourage risk taking by expecting data scientists to have a failure rate of 50-75% in their activities, which differs from Deere's traditional risk-averse culture.
About the authors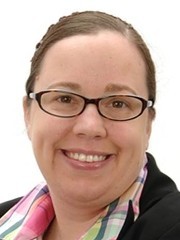 Liz Conzo leads John Deere's Precision Ag Analytics Team - a diverse team of data scientists, engineers, and agronomists developing solutions and insights in precision agriculture.  Conzo has been working in or leading analytics teams at John Deere for 14 years in both manufacturing and sales & marketing functions.  She helped to develop and inject predictive modeling into Deere's sales and operations planning process and led the establishment of processes and models to support inventory optimization. She's had the opportunity to apply her passion for analytics across functions and across the world with John Deere.   
---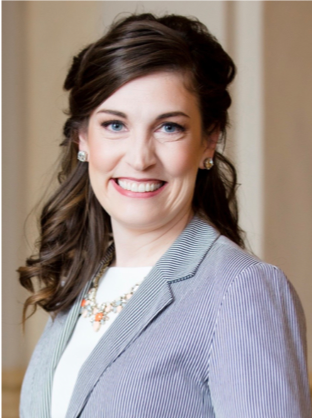 Kira H. Barclay is Director of Analytics at John Deere Financial World Headquarters in Johnston, Iowa.   Barclay oversees customer and channel analytics at John Deere Financial. She leads a team of analytics professionals whose mission is to drive sales opportunities and deliver distinctive and sustainable competitive advantages for John Deere. In addition, she leads the development and execution of the John Deere Financial data and analytics strategy and develops processes and tactics to support strategic priorities.   Barclay's career with John Deere Financial began as an intern in Risk Analytics and throughout her tenure, she's held positions of increasing responsibility in Risk Analytics and Market Pricing. She worked for the John Deere Construction and Forestry Division as Manager, Discounts and Incentives and most recently served as Director, Advanced Analytics Strategy.   John Deere Financial is one of the largest providers of financial services to agricultural and construction customers, supporting John Deere around the world with more than 1.7 million accounts and a managed worldwide portfolio of nearly $39 billion. In addition to providing receivables and equipment financing to help facilitate the sale of John Deere agricultural, construction, forestry, turf, and utility equipment, John Deere Financial offers revolving payment-based solutions and crop input financing. Today, John Deere Financial has approximately 2,200 employees worldwide and offers retail finance programs in more than 50 countries. 
---