Disintegrating Castles & Category Kings
By Geoffrey Moore,

Oct 03, 2017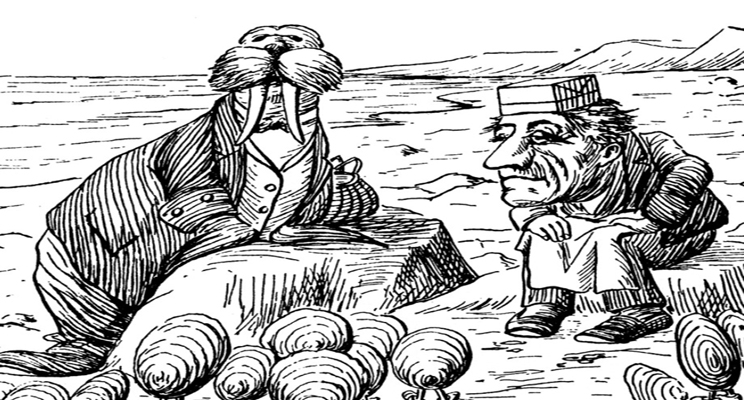 The time has come, the Walrus said,
To talk of many things:
Of disintegrating castles
And category kings!
Lewis Carroll never made it to the Age of Everything Digital, but if he had, he might have revised his famous lines in the manner noted above. Here's why.
The most prevalent impact of digitalization on the structure of markets has been to reduce the barriers to entry for a whole raft of established categories—as it has, for example in media, retail, consumer packaged goods, fast food, and transportation. A flood of small but numerous new entrants, individually nothing more than minor nuisances, become collectively a real presence. This shows up in market-share pie charts where the catch-all category Other is growing faster than the market as a whole. The result in each case is category fragmentation, and the big loser in each case is the currently reigning category king.
Category kings like McDonalds or Burger King, Coke or Pepsi, The New York Times or The Wall Street Journal, Walmart or Target, Hertz or Avis, are used to launching major campaigns to fight big opponents. They are not used to waging the kind of day-in, day-out guerilla warfare needed to cope with a plague of ankle-biting insects. Nor are their systems tuned to detect the slow but frustratingly persistent brand erosion and customer defection that is an inevitable consequence of category fragmentation. Sadly, like well-funded colonial armies faced with a ragtag assembly of local insurgents, they are fighting and losing a war of attrition. Instead of addressing this issue directly, they engage in yet another round of market share wars against the other large players in the pie chart. This is like addressing a cholesterol problem with heart surgery. It is, to use the technical jargon of strategy consultants, a mistake.
The correct path to follow here is to address customer base erosion directly, using the digital medium itself to support a brand revitalization program that focuses on customer engagement. We know a lot about how such engagement programs can work from a decade or more of social media experience. At their core are digital experiences located at the intersection of content marketing and personalization technology. Content marketing provides the vehicle of re-engagement, creating a shared moment of attention with consumers on a topic they have self-selected to pursue. Personalization technology is the targeting mechanism. The word personalization is something of a misnomer, however, because the technology is 100% impersonal—all math, all 1's and 0's. But the effect it creates is to dramatically improve the probability that the served content is relevant to the targeted consumer.
Overall, this is a paradigm case for the human/AI hybrid pundits have been talking about for years. Genuinely creative content distributed by big-data algorithms creates better digital experiences that revitalize brand loyalty and consumer preference. Category kings may not be spending their money here today, but they ought to be.
That's what I think. What do you think?
This blog was originally published on LinkedIn Pulse
About the author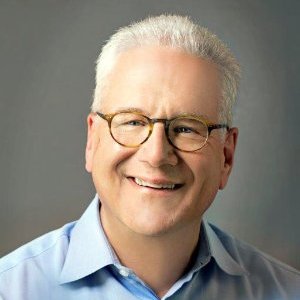 Geoffrey Moore is an author, speaker, and advisor who splits his consulting time between start-up companies in the Mohr Davidow portfolio and established high-tech enterprises, most recently including Salesforce, Microsoft, Intel, Box, Aruba, Cognizant, and Rackspace.
Moore's life's work has focused on the market dynamics surrounding disruptive innovations. His first book, Crossing the Chasm, focuses on the challenges start-up companies transitioning from early adopting to mainstream customers. It has sold more than a million copies, and its third edition has been revised such that the majority of its examples and case studies reference companies come to prominence from the past decade. Moore's most recent work, Escape Velocity, addresses the challenge large enterprises face when they seek to add a new line of business to their established portfolio. It has been the basis of much of his recent consulting. Irish by heritage, Moore has yet to meet a microphone he didn't like and gives between 50 and 80 speeches a year. One theme that has received a lot of attention recently is the transition in enterprise IT investment focus from Systems of Record to Systems of Engagement. This is driving the deployment of a new cloud infrastructure to complement the legacy client-server stack, creating massive markets for a next generation of tech industry leaders.
Moore has a bachelors in American literature from Stanford University and a PhD in English literature from the University of Washington. After teaching English for four years at Olivet College, he came back to the Bay Area with his wife and family and began a career in high tech as a training specialist. Over time he transitioned first into sales and then into marketing, finally finding his niche in marketing consulting, working first at Regis McKenna Inc, then with the three firms he helped found: The Chasm Group, Chasm Institute, and TCG Advisors. Today he is chairman emeritus of all three.
---
Tags
Accelerate your organization's journey to analytics maturity
Get the data sheet to learn how the Research & Advisory Network advances analytics capabilities and improves performance.