IIA September 2016 Newsletter
Sep 30, 2016
Thank you, Boston!

IA just concluded the semi-annual Analytics Symposium in beautiful Boston, and we want to thank everyone who joined us during the stellar two-day event. A special thank you to our keynote speakers, IIA Co-Founder Tom Davenport, and Intel's IoT COO Kim Stevenson for bookending an impressive agenda focused on innovation and the future of analytics.
IIA clients can read a summary of the sessions and associated slides.
2016 ANNY Winner: Caterpillar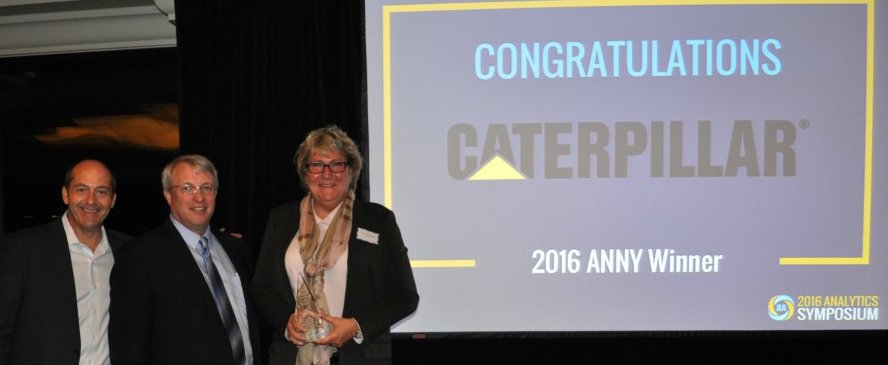 IIA was honored to present the 2016 ANNY to Caterpillar during last week's Analytics Symposium - Boston Welcome Reception.
The ANNY acknowledges companies that go above and beyond to develop advanced analytics capabilities. Learn more about Caterpillar's winning initiative here.
---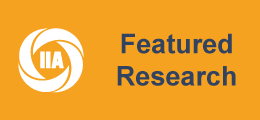 Featured Research
Analytics Excellence Among Digital Natives
By David Alles, John Burshek
The maturation of the Internet, the explosion of mobile, and the collapsing cost of cloud computing has led to the rise of "Digital Native" companies. This brief presents quantifiable evidence that Digital Natives actively use unique, replicable strategies when it comes to data and analytics that differentiate them as a group from other industry segments.
IIA Clients can read more in our Research Library.
Embedding Analytics in the Organization
By Sandra Hogan, Robert Morison
When one says, "embedded analytics," both business people and analytics professionals tend to think first of automated models and analyses embedded in business processes. That's only part of the story. An analytics enterprise embeds analytics in the thinking and behavior of individuals and the culture of the organization.
IIA Clients can read more in our Research Library.
---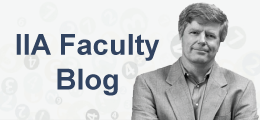 On Our Blog

Catch up on some of our recent posts:
---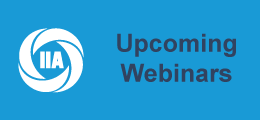 IIA Webinars:
Competing for Predictive Analytics Talent
October 13: In this webinar, Burtch Works talent experts Linda Burtch and Sandy Marmitt will help hiring managers looking to staff their quantitative teams understanding the cost of talent, know the analytics candidate, and ultimately win the talent war. Register now.
IFRS 9 Compliance: A Continuing Saga
October 27: This webinar will explore the challenges and opportunities related to IFRS 9 and provide insights into how financial services institutions can optimize for both. Register now.
The Industrial Internet of Things: Rise of the Machines
Previously recorded: In this webinar, Bill Roberts explores how the Industrial Internet of Things (IIoT( is having a dramatic impact on how manufacturers and service providers operate. Watch now.
The Artificial Intelligence Ecosystem: Analytics and the Rise of Data
Previously recorded: In this webinar, Narrative Science Chief Scientist, Kris Hammond walks through the AI ecosytems, outlining the different subfields of technologies, how AI is used in organizations today, and the associated capabilities and practical business applications. Watch now.