IIA October 2016 Newsletter
Oct 31, 2016
Firsthand Account of Strata + Hadoop World

IIA attended Strata + Hadoop World ("Strata") in New York City Sept. 26-29, 2016 and the size and scope of this show most certainly reflects the growth an mainstream adoption of Hadoop and its ever-expanding ecosystem. Read IIA's event summary for our impressions and key take-aways from the show.
---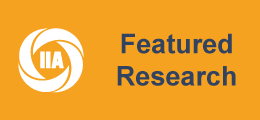 Featured Research
Analytics Journal: Making Analytics Project Succeed
By Daniel Magestro
If 70% of analytics projects fail, what actions can enterprises take to assure a successful and effective end. During the 2016 Analytics Symposium - Boston, Research Director, Dan Magestro addressed this common question, and presented the Analytics Project Lifecycle in an effort to mind the gap between analytics project importance and effectiveness.
IIA Clients can read more in our Research Library.
---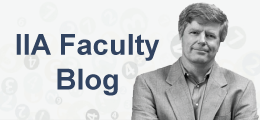 On Our Blog
AI is from Venus, Machine Learning is from Mars
By Geoffrey Moore
Artificial intelligence and machine learning are terms often used interchangeably, but as faculty member, Geoffrey Moore explores, these two approaches are distinctly different and offer unique (and sometimes competing) value propositions.
Read it on our Faculty Blog.
Catch up on some of our recent posts:
---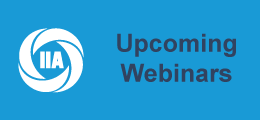 IIA Webinars:
Taking Stock of Retail's Analytics Capabilities: Are you Keeping Up or Falling Short?
Tuesday, November 1: When it comes to using data and analytics to drive business results, where does the retails industry stand relative to other industries?
In this webinar, IIA CEO Jack Phillips will reveal IIA's retail industry analytics maturity index, and describe the characteristics of the highest performers. Register now.
Alignging Analytics to Business Strategy: Three Paths to Success
Thursday, November 17: One of the most pressing issues facing analytics programs in every industry is the frequent disconnect between analytics activities and the business's stated strategic priorities. IIA Research Director, Dan Magestro will share practical recommendations for how to align analytics activities to a business's strategic objectives, including the formaton of oversight committees, more effective project prioritization, alignment of senior business leadership, and demonstrated benefits of incorporating analytics into the strategic planning process. Register now.
Competing on Analytics Talent: How to Win the War
Previously Recorded: As the adoption and use of predictive analytics continues to grow, so does the focus on attaining a data-driven competitive advantage. This webinar helps hiring managers looking to staff their quantitative teams understand the cost of talent, know the analytics candidate, and ultimately win the talent war. Watch now.