IIA November 2016 Newsletter
Nov 30, 2016
Black Friday: Boom or Bust?
Black Friday shopping isn't what it used to be, and with consumers now purchasing more often online than the in-store, retailers increasingly rely on analytics to help them compete for customers and improve their bottom line.
In last week's webinar, IIA CEO Jack Phillips presented new market research that ranks analytics maturity in the retail industry. He revealed IIA's analytics maturity index, and described the characteristics of the highest performers. Watch now.
Save the Date: Symposium Heads West
March 2017 is just around the corner, and we are looking forward to gathering in Silicon Valley for IIA's Spring Analytics Symposium. Mark your calendars for March 13-14, 2017, and join IIA in Palo Alto, California for a jam-packed agenda on the VMware campus.
Find details and agenda updates on the Symposium website.
---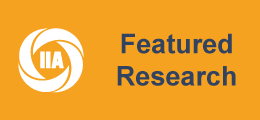 Featured Research
Analytics for Everyone
By Scott Langfeldt, Daniel Magestro
Although the focus of analytics initiatives in large organizations often is targeted at enabling data scientists to extract insights from big data sets and complex models, the reality is that users and beneficiaries of analytics capabilities extend across the entire organization. Putting this broader population of workers in the spotlight, Scott Langfeldt from Teradata discusses the characteristics and needs of these "data-consuming" workers, how to support those needs, and the value that better enabling them brings to organizations.
IIA clients can read more in our Research Library.
Establishing an Analytics Leadership Council
By Daniel Magestro
As companies seek to establish or increase their analytics capabilities, one of the key challenges for many organizations is the coordination of analytics activities across various business functions and business units. This research brief provides a framework for establishing an analytics leadership to address this need. It outlines the factors and alternatives to consider when designing an oversight structure to drive success of analytics in the organization.
IIA clients can read more in our Research Library.
---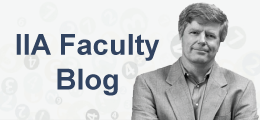 On Our Blog

Catch up on some of our recent posts:
---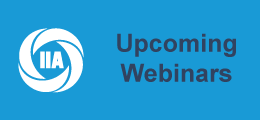 IIA Webinars:
2017 Analytics Predictions & Priorities
Thursday, December 15: Each year, IIA shares its perspective on the year ahead in the world of analytics, presenting viewpoints from leading analytics thought leaders and practitioners. Join us as Tom Davenport, Dan Magestro, and Bob Morison reveal IIA's top predictions and priorities for 2017. Register now.
Phone Briefing: Strata + Hadoop World
Previously Recorded: If you weren't able to attend the 10th Anniversary Strata + Hadoop World conference in September, IIA has you covered. IIA Vice President, David Alles summarizes the key trends emphasized during the event in this client-only phone briefing. IIA clients watch now.
Aligning Analytics to Business Strategy: Three Paths to Success
Previously Recorded: One of the most pressing issues facing analytics programs in every industry is the frequent disconnect between analytics activities and the business's stated strategic priorities. During this webinar, IIA Research Director, Dan Magestro shared practical recommendations for how to align analytics activities to a business's strategic objectives, including the formation of oversight committees, more effective project prioritization, alignment of senior business leadership, and demonstrated benefits of incorporating analytics into the strategic planning process. Watch now.
---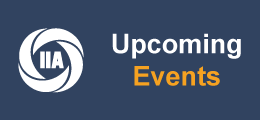 Upcoming Events:
2017 Analytics Symposium
March 13-14, Silicon Valley