IIA March 2016 Newsletter
Mar 31, 2016
Discover InsightPath - IIA's New Corporate Analytics Training Offering
IIA has teamed with Capella Learning Solutions to deploy online business analytics training for organizations who want to more effectively use data to defend and drive strategic business decisions. The InsightPath learning solution offers employers a way to cultivate a more data-driven culture by building the skills of their workforce to better apply data insights and analytics as they perform their jobs.
For more information, visit our website or to schedule a demonstration, contact Doug Mirsky, Director of Consulting Services at dmirsky@iianalytics.com.
---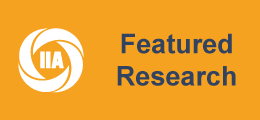 Featured Research
Traps and Hazards in Data Visualization Tool Design and Selection
By Dr. Elliot Bendoly
In this research brief, IIA Faculty Member Dr. Elliot Bendoly explores the pitfalls firms face when evaluating data visualization investments and resource allocation strategies.
The pitfalls of investments in specific data visualization tools often catch managers off guard precisely because of their nuanced and occasionally unintuitive nature. Bendoly dispels the myth that complexity or technical sophistication (and cost) are effective proxies for effectiveness.
IIA clients can read more in our Research Library.
Advanced Analytics & Big Data Adoption Report 2016
By IIA Staff
The continued growth of analytics across industries and business functions is undeniable, and the pace is rapid enough to observe even with a year-over-year analysis.
Our new report, developed in partnership with Dell Digital Business Services, advances our 2014 research to assess the maturity of both mid-market and large enterprises in implementing analytics and big data. This report looks at how attitudes towards analytics and big data translate to investments and to analytical maturity.
Read the report here.
---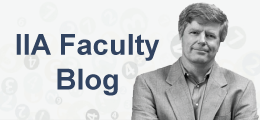 On Our Blog

Catch up on some of our recent posts:
---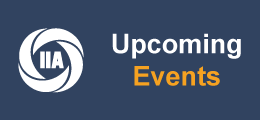 Upcoming Events:
2016 Analytics Symposium - Chicago
When:
April 12th 6pm Welcome Reception & Dinner
April 13th 7:30am to 4:30pm Analytics Symposium
Location:
The Gleacher Center | 450 North Cityfront Plaza Drive, Chicago IL 60611
Questions:
Please contact Sarah Moore at smoore@iianalytics.com or at 503-467-0212