IIA February 2016 Newsletter
Feb 29, 2016
Experts on the Road
Discover IIA's New Practitioner Workshops
Our experts travel – your business needs are local. Let us come to you.
Pair IIA experts with your group to deliver fast, transformative thinking designed to focus your analytics efforts. These customized engagements deliver private, in-person lectures, roundtables and moderated discussions, to meet your group's specific needs. IIA's Practitioner Workshops are great for team building, continuing education, and kicking off analytics initiatives.
Example topics include:
Analytics Maturity
Data Governance
Storytelling
Technology Selection
Data Management
Analytics and Data Architecture
---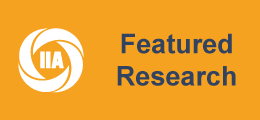 Featured Research
Field Experience in Embedded Analytics
By Robert Morison
In this research brief, IIA Faculty Member Robert Morison explores the large subset of embedded analytics where organizations face the challenges of adjusting the mix of responsibilities between automated analytics and human decision makers. In the brief, Morison captures best practices and explores the experience of organizations across four automated decisions types: automated with exceptions, recommendations with overrides, alerts, and insight and advice.
IIA clients can read more in our Research Library.
Business-Analytics Leadership and Process Alignment
By Robin Way
In this research brief, IIA Expert Robin Way set out to measure the alignment between business and analytics leaders in a set of businesses with which we have first-hand experience, and to correlate his observations about alignment with other measures of business and analytics performance and culture. The goal of this research brief is to identify the management disciplines where analytics leaders should focus their attention and energy in order to gain the most effective business-analytics alignment.
IIA clients can read more in our Research Library.
---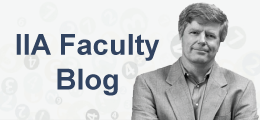 On Our Blog

Each week our esteemed faculty posts blogs on topics important to our analytics community. If you haven't caught up on the latest blogs, now is the time.
---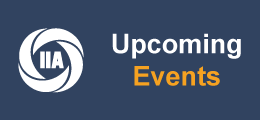 Upcoming Events:
2016 Analytics Symposium - Chicago
When:
April 12th 6pm Welcome Reception & Dinner
April 13th 7:30am to 4:30pm Analytics Symposium
Location:
The Gleacher Center | 450 North Cityfront Plaza Drive, Chicago IL 60611
Questions:
Please contact Sarah Moore at smoore@iianalytics.com or at 503-467-0212