IIA August 2016 Newsletter
Aug 31, 2016
Newly Announced Symposium Speakers

The agenda for the 2016 Analytics Symposium in Boston is focused on the key topics of interest vocalized by IIA clients throughout the year. On September 27, clients from VMware, John Deere, Loblaw, Merck, and others will present their insights on navigating through the ever-evolving world of analytics, from managing analytics projects to identifying key analytics talent. These speakers join an impressive collection of industry experts, including headliners Tom Davenport (IIA Co-Founder), and Kim Stevenson (IoT Division COO, Intel) as they tackle analytics trends, challenges, and functional applications.
Key Details
Monday, September 26: Welcome Reception and The ANNY Award Ceremony
Tuesday, September 27: Analytics Symposium
Location: The State Room, 60 State Street, Boston, MA
Last Chance to Apply for the 2016 ANNY

Has your organization excelled in developing advanced analytics capabilities? Your name could be on the 2016 Excellence in Analytics Award (The ANNY)! The ANNY recognizes companies that are changing the face of analytics, such as past winners, UPMC Health Plan, Ford Motor Company, and Procter & Gamble.
To be considered for the award, nominees must complete the below application, highlighting successful analytics at the project or organizational level.
The winner will be announced and presented with the award at the 2016 Analytics Symposium Welcome Reception on September 26 in Boston, Mass.
The deadline to apply is tomorrow, September 1, 2016. Download and submit your application now.
---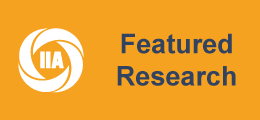 Featured Research
Improve Customer Experience with Actionable Artificial Intelligence
By Analise Polsky, Jonathan Moran, Robert Morison
Artificial intelligence and related forms of advanced analytics hold enormous potential for marketers to expand and deepen customer intelligence, improve business processes, and deliver engaging customer experiences. This piece consults SAS experts to learn about the opportunities and challenges marketing organizations face when beginning to leverage these technologies.
IIA Clients can read more in our Research Library.
Opportunities for Insurers: Operationalizing Analytics
By im Hulett, Robert Morison
As insurers expand the applications of analytics across business functions - from underwriting to claims to marketing - they have to master the basics: quality data, business and analytical skills, focused strategy. To explore what it takes to operationalize analytics in the insurance industry, IIA spoke with Jim Hulett, Insurance Solutions Consultant in the Global Security Intelligence Practice at SAS.
IIA Clients can read more in our Research Library.
---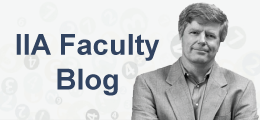 On Our Blog

Catch up on some of our recent posts:
---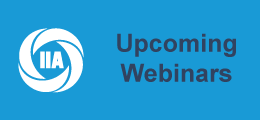 IIA Webinars:
The Artificial Intelligence Ecosystem: Analytics and the Rise of Data
September 15, 2016: In this webinar, Narrative Science Chief Scientist, Kris Hammond will walk through the AI ecosytems, outlining the different subfields of technologies, how AI is used in organizations today, and the associated capabilities and practical business applications. Register now.
Self Service Data Management for Analytics Users Across the Enterprise
Previously Recorded: This presentation illustrated how organizations enable access to large quantities of data, without negatively impacting the quality, security, or cost of storage. It also highlights some of the cost and performance benefits achieved by enabling self-service data management. Watch now.
---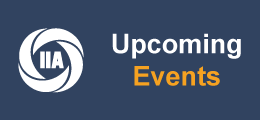 Upcoming Events:
Teradata Partners Conference
September 11-15, Atlanta, GA
IIA is a proud sponsor of the Teradata Partners Conference held at the Georgia World Congress Center in Atlanta, GA. Join IIA, Partners, and 6,000 of the world's most advanced data and analytics experts and business leaders as they discuss, share, and discover how to drive more value from data. Learn more.
The Analytics Experience 2016
September 12-14, Las Vegas, NV
At Analytics Experience 2016, there is no separation between being a thought leader and an analytics guru. True innovation and breakthroughs happen in a broader analytics environment where you have the freedom to be both business and technical minded. Learn more.
2016 Analytics Symposium - Boston
September 26-27, Boston, MA