IIA April 2016 Newsletter
Apr 30, 2016
2016 Analytics Symposium - Chicago
Thank you to all of our members who joined us at the 2016 Analytics Symposium in Chicago on April 13th. Representatives from over 30 companies participated in the day's interactive format, sharing best practices, networking and collaborating on business solutions. We hope to see you again at our next Symposium in Boston, September 27, 2016.
The Symposium executive summary and the presenters' slides are now posted on the research portion of the IIA website.
New Client Success Manager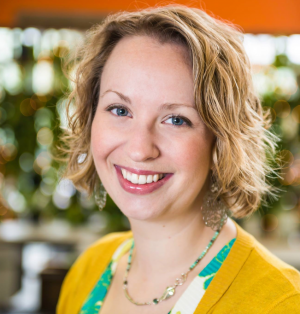 We are pleased to introduce Allison Park, IIA's new Client Success Manager. Allison brings with her a wealth of knowledge in marketing technology, analytics application, and influencer engagement strategy, and she is excited to share her expertise with IIA's client base.
As Client Success Manager, Allison's primary focus is to support members in leveraging IIA services, including sourcing inquiry solutions and facilitating introductions to our expert network.
Allison will be connecting with you individually over the next few weeks, but please feel free to reach out to her directly anytime via email or phone (503-467-0223).
Welcome aboard, Allison!
---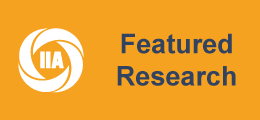 Featured Research
The Intelligent System Eco-System
By Kris Hammond
As companies finally have their Big Data and analytics strategy underway, they have to deal with a new question: What is our Cognitive Computing strategy? In this piece, IIA Faculty member, Kris Hammond discusses the new renaissance of intelligent systems and their inevitable movement into the workplace.
IIA clients can read more in our Research Library.
IoT in Retail: Engaging the Connected Customer
By Dan Mitchell and Robert Morison
The Internet of Things (IoT) enables retailers to do three basics better and faster: 1) Sensing who customers are and what they're doing, 2) Understanding customer behavior and preferences, and 3) Acting on that insight to create a more engaging customer experience.
Engaging the Connected Customer focuses on leveraging new data to influence smarter supply chains, creating a consistent cross-platform customer experience and the technological challenges retail faces in IoT application.
IIA clients can read more in our Research Library.
---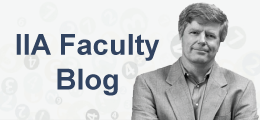 On Our Blog

Catch up on some of our recent posts:
---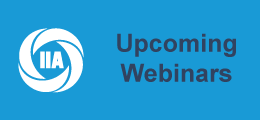 IIA Webinars:
Ranking Analytics Maturing by Industry
Competing on analytics has never been more critical or more possible. But for your company to succeed with its analytics initiatives, it must have a clear idea of what high performance looks like, and which companies are getting it right.
To this end, IIA has just completed an in-depth market study, using our proprietary analytics maturity assessment model to asses 50 companies across 10 industries, including "digitally native," high performing companies and blue-chip industrial firms.
Join us Thursday, May 26 for a webinar that will present highlights and key findings from this enterprise analytics maturity market study. Attendees will get an overview of the state of analytics maturity across industries, with a view towards how analytics impacts corporate performance.
Key Details:
Date: Thursday, May 26, 2016
Time: 9:00am PST/12:00am EST
Duration: 1 hour
---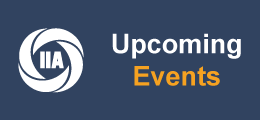 Upcoming Events:
Chief Analytics Officer Forum West Coast
May 25-27, San Francisco, CA
Join IIA Research Director Dan Magestro and CAO and VP-level analytics executives to discuss the most critical data and analytics challenges faced by their organizations. Register at caoforumwest.com