IIA July 2016 Newsletter
Jul 31, 2016
Registration Open: 2016 Analytics Symposium - Boston
On September 26-27, we'll be in Boston, bringing together analytics practitioners and thought leaders, including IIA's clients, faculty and expert network. We'll tackle key analytics topics, industry specifics and functional applications. Join us to connect with peers, gain insights, and learn new ways to build a competitive analytics program.
Hear keynotes from IIA Co-Founder, Tom Davenport, Intel's CIO, Kim Stevenson, and additional guest speakers on our agenda.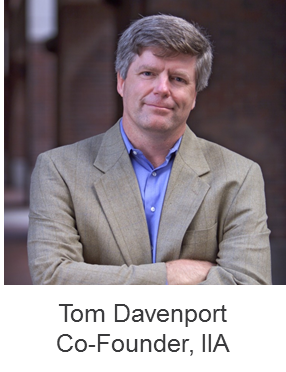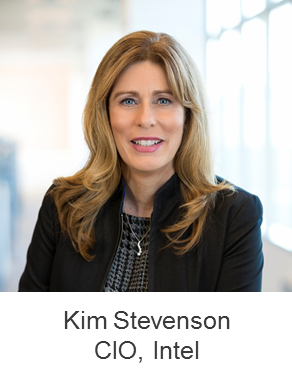 Is Your Organization Doing Great Things With Analytics? Apply for the 2016 Excellence in Analytics Award

Now in its fifth year, the Excellence in Analytics Award acknowledges companies that go above and beyond to develop advanced analytics capabilities. The winner will be announced and presented with the award at the 2016 Analytics Symposium - Boston on September 26 in Boston, Mass.
To be considered for the award, nominees will be asked to complete an application that highlights successful analytics at the project or organizational level.
The deadline to apply is August 12, 2016. Download and submit your application here.
---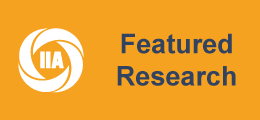 Featured Research
Disney's Data-Driven Decision Making Culture: The Disney Data and Analytics Conference
By Keri Pearlson
Disney's Department of Revenue and Profit Management had the business goal of creating a data-driven decision making culture. The team embarked on a plan to spread best practices and convince skeptics that data-drive decisions were key to the future success of the business, and a key component of their plan was to create the Disney Data and Analytics Conference.
IIA clients can read more in our Research Library.
Text Analytics: Unlocking the Value of Unstructured Data
By Simran Bagga, Robert Morison
Most organizations are just scratching the surface of what they can learn and accomplish through the analysis of unstructured text. IIA spoke with SAS's Simran Bagga, Senior Product Manager for Text Analytics to get her views on how to unlock the value of unstructured data.
IIA clients can read more in our Research Library.
---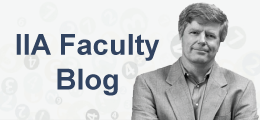 On Our Blog

Catch up on some of our recent posts:
---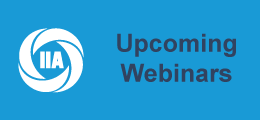 IIA Webinars:
Self Service Data Management for Analytics Users Across the Enterprise
This presentation will illustrate how organizations are enabling analytics impacting the quality, security or cost to store that data. It will also highlight some of the cost and performance benefits achieved by enabling self-service data management. Register now.
Tightening the Reins on Credit Risk Modeling
Join us on August 23: In this webinar, we examine how financial institutions can ensure they have the foundational data management, infrastructure, and staffing in place to meet the increasing demands of credit risk regulations. Register now.
Automation and Augmentation: How Analytics is Changing the Workforce
Previously Recorded: IIA Co-Founder Tom Davenport discusses how advances in analytics have set the stage for major changes to the ways that tasks, and jobs, are done. He also examines what happens to the workforce when machines start taking on work traditionally done by people. Watch now.
---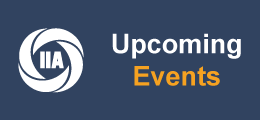 Upcoming Events:
Teradata Partners Conference
September 11-15, Atlanta, GA
IIA is a proud sponsor of the Teradata Partners Conference held at the Georgia World Congress Center in Atlanta, GA. Join IIA, Partners, and 6,000 of the world's most advanced data and analytics experts and business leaders as they discuss, share, and discover how to drive more value from data. Learn more.
The Analytics Experience 2016
September 12-14, Las Vegas, NV
At Analytics Experience 2016, there is no separation between being a thought leader and an analytics guru. True innovation and breakthroughs happen in a broader analytics environment where you have the freedom to be both business and technical minded. Learn more.
2016 Analytics Symposium - Boston
September 26-27, Boston, MA